I can't believe how fast these last two years have flown by us. Seems like just yesterday I was having him! He's turning into such a fun and loving little handsome guy! He weighed in at 25lbs even and is 34inches tall. He's tall and thin like his daddy! We threw him a little family birthday party on his birthday Wednesday Dec. 30th.
here he is with Grandpa
and the birthday boy with Grandma and our adopted Grandma Karen
my two favorite guys
he really did enjoy everyone singing to him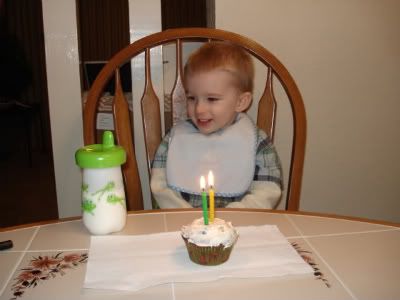 but more than that, I think he enjoyed his yummmmy cupcakes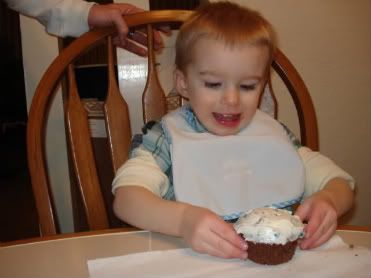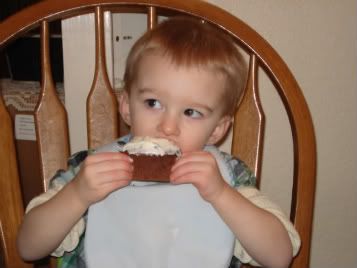 Two of his favorite things: his sweet ride and his puter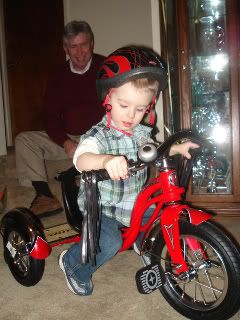 Happy Birthday, big guy!