Last weekend me and Dallen took a trip down to Coos Bay to visit our friends that just moved down there a few months ago. We left Doug at home to some peace & quiet. This was Dallen's first trip to see the ocean & boy was he thrilled. I couldn't tell if he was most excited about seeing his old buddies Byron & Ayden or seeing the sand & ocean for the first time. I think it was a pretty close toss up!
Here's DG & Byron sharing/sneaking snacks
oh, how I'm missed you friend!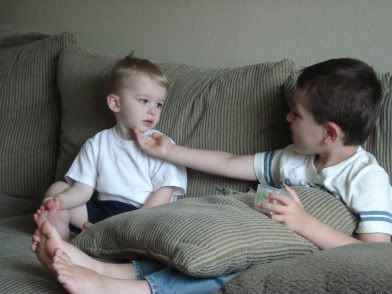 DG's ready for some sand & surf!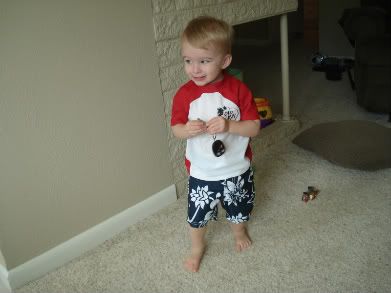 all the boys enjoying the beach
Dallen was so excited he was running around yelling & pointing at everything. It was the funniest thing ever. Still makes my heart smile!
hey, kid, what did you find?
oh a starfish!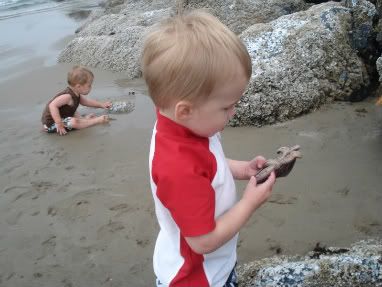 and a crab!
Mommy & the sleepy one!
tribal dance!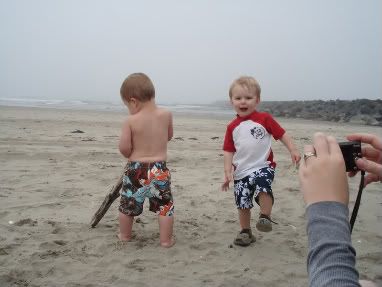 best buddies reunited
free at last!
my happy kid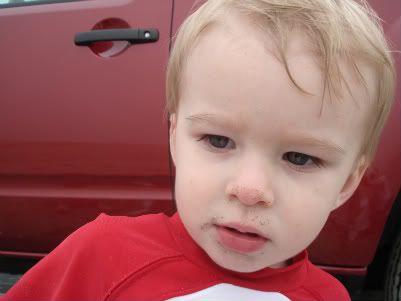 time for a sandbath!
and a sammich!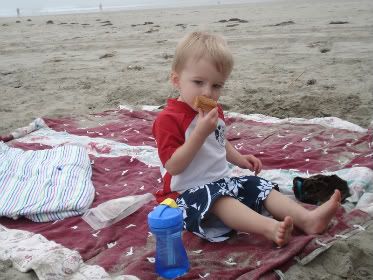 I've seen it all, now I can go home happy! (blows kisses)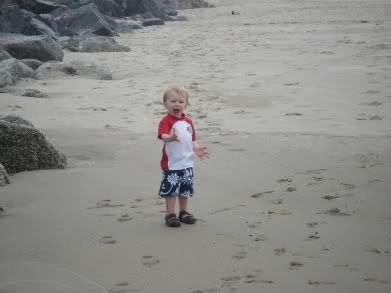 here's me and Jill on our one night out. Wade thought it was a good idea to offer to watch all the boys so we could have dinner without the kids. I bet he was sorry! HAHA! Me & Jill went to this little restaurant called Oyster Cove they have the best cod EVER! We thoroughly enjoyed our night out!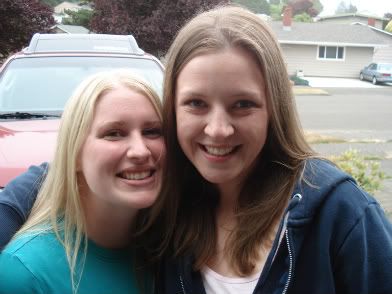 thanks Jill & Wade for having us, we really had the best time!