Haven't posted anything new since the summer. These last few months have really gotten away from me. I thought I'd post some new pictures of our little man and also announce that we are getting ready to welcome a new little Morgan in 2010. We're hoping that the little nugget will cook until May. The last 4 months have been a lot rougher than when I was pregnant with Dallen, but we're getting through.
Here's some pictures of our time spent at the pumpkin patch this fall.
DG petting the hairy goats
driving the tractor
'scuse me
what do you think of this one mom?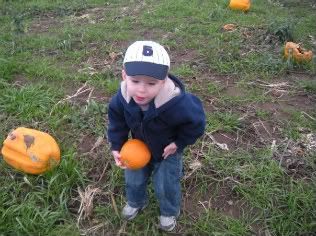 or this one?
Ok, now THIS is the perfect one!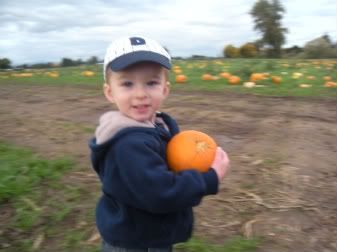 riding on the tractor back with our perfect pumpkin
here are a few other misc pics from the last few months
Dallen super excited to shoot some arrows with daddy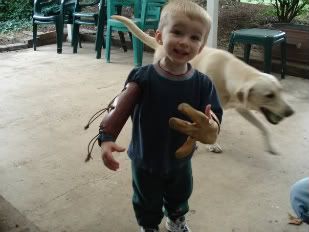 my kid that loves his hats he needs to wear more than one at once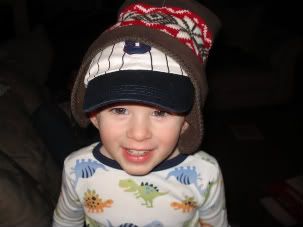 and last here is us in our own little impromtu photoshoot.