We had a great dinner with Kim and her boys a few nights before Christmas. It was the start to a whole week of celebrating the Christmas holiday. Dallen sure did have a great time hanging out with his big cousins.
here he is all dressed and ready to go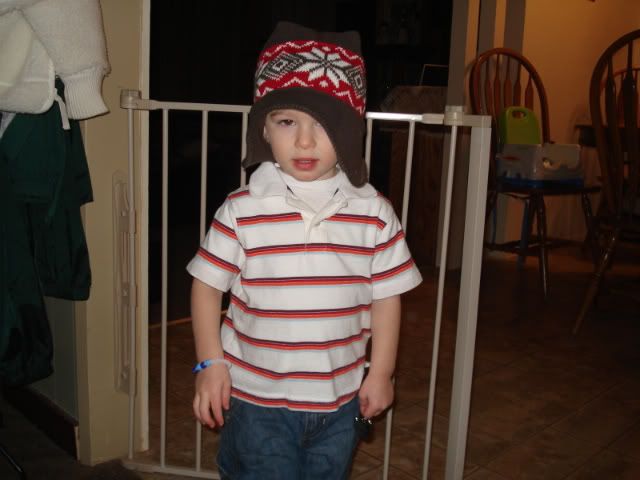 CHEESE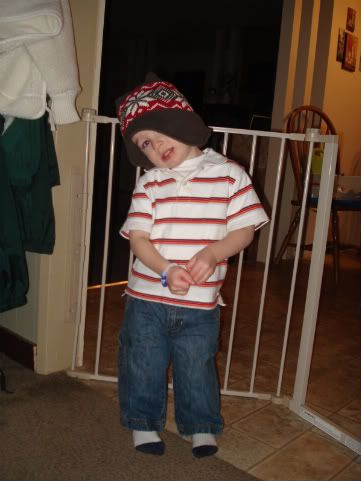 Dallen and his big cousins
my sweet babyface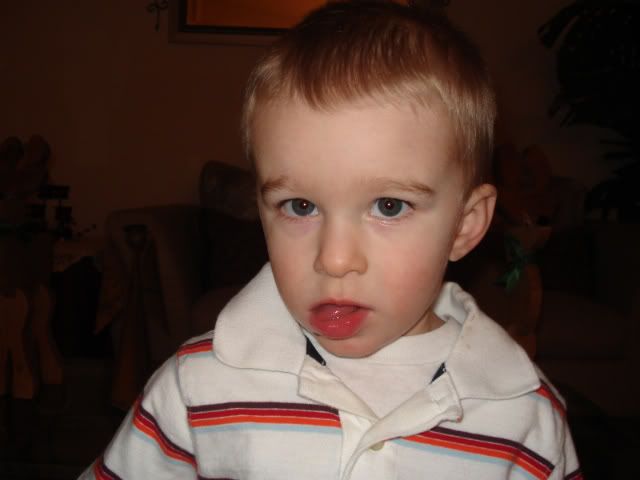 mommy and Dallen
The Morgan's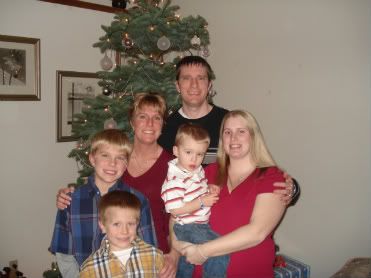 first Christmas present. He had NO problems getting that thing unwrapped!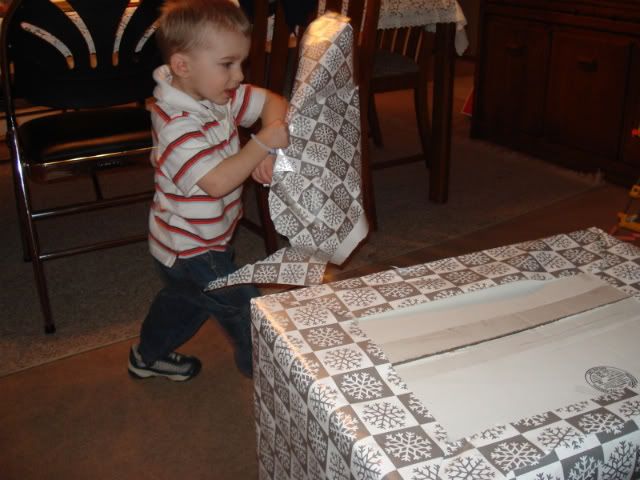 Kim and the boys got Dallen a grocery shopping cart with a bunch of food to fill it with. When he was done unwrapping it he proceeded to run laps with it around Kim's kitchen/dining room. Too cute!