Christmas Eve we spent with my parents for the annual crab feast. Then we went back over there in the morning and spent the day there minus a few hours for Dallen's nap.
Get ready for a little pic overload!
Christmas Eve Dallen got to open one present and it was a "BIG FISH" aka shark that he takes to the bath with him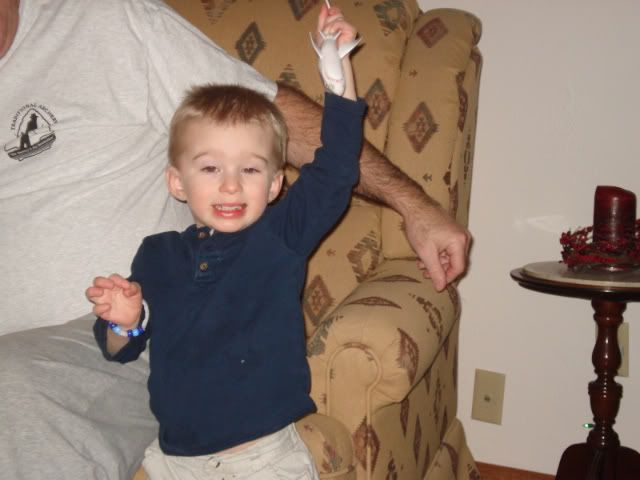 he loved his walkie talkies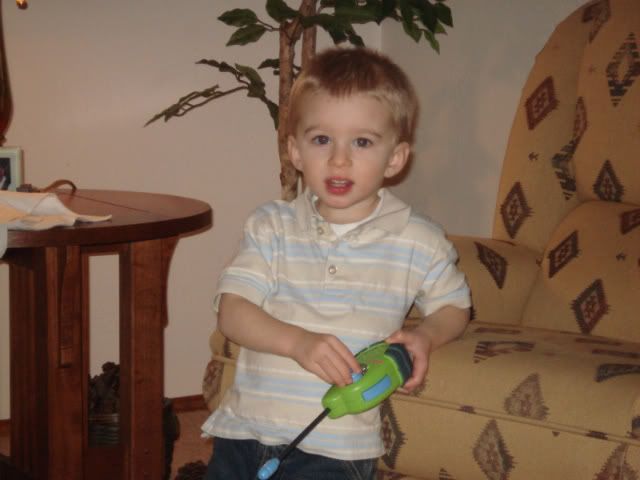 playing walkie talkie with Uncle Jared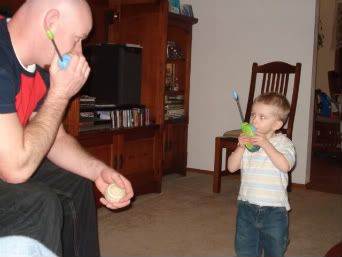 Great Aunt Kim got him a really nice plush horsey. And of course Grampa had to give him a ride on it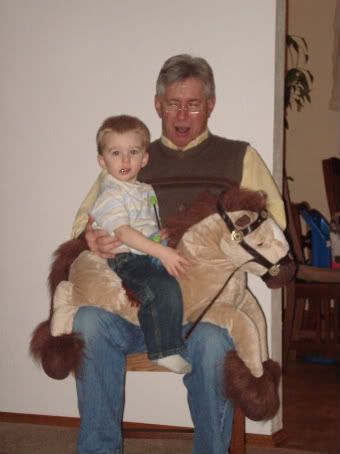 The Morgan's Christmas Day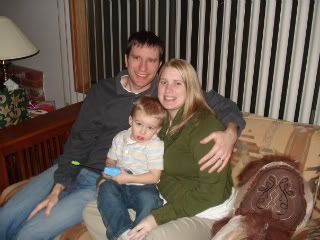 Telling Gramma all about his wonderful Christmas!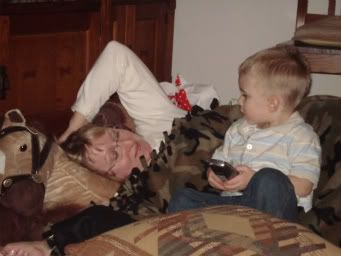 getting a little late for everyone!