We hope everyone had a great holiday season! We started out the Christmas season hanging our advent calendar that Grandma Morgan made us a few years ago and decorating the tree.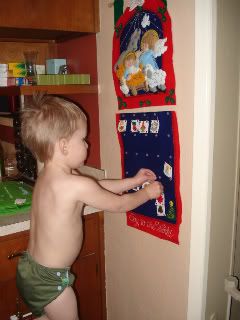 Cheesin' it
as you can see he was very helpful with decorating our tree, don't mind the bed head.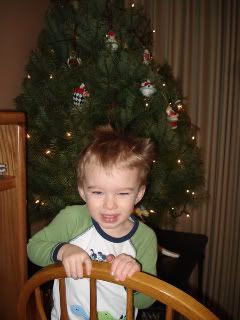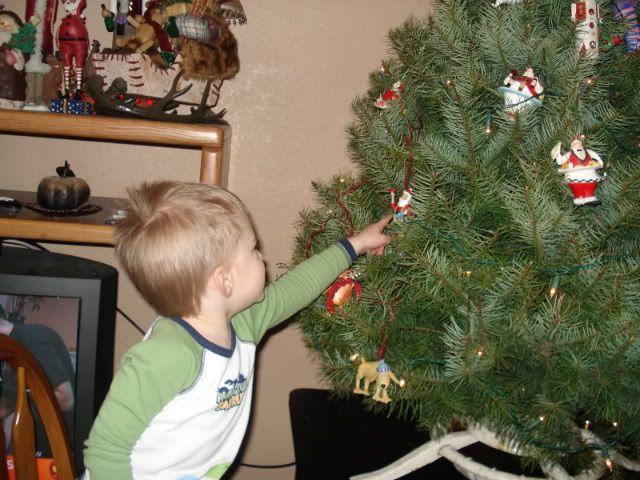 our Christmas tree all decorated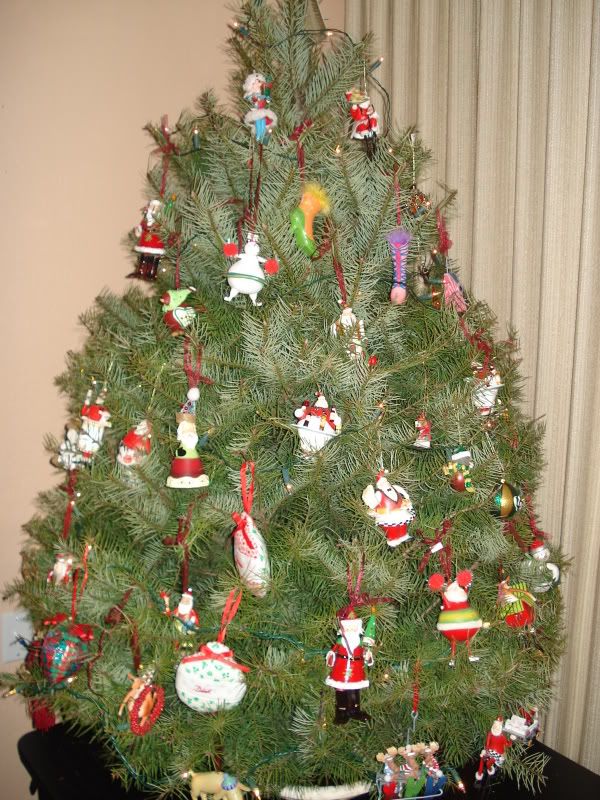 This was our candle we lit for Dick and Jeanne. It shined bright all day!
during our holiday extravaganza we attempted our first trip to Chuck E Cheese for cousin AJ's 7th birthday! Here are a few pics of Dallen having a blast.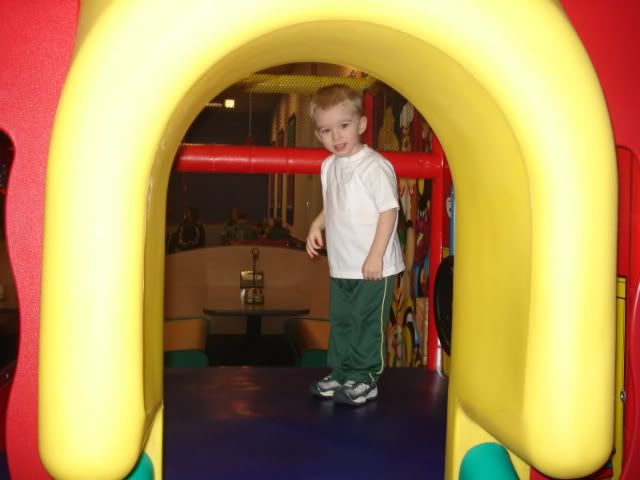 it looked like the most disgusting pizza ever, but he ate the whole thing just fine.
and just for giggles, this is Dallen showing us is "O" and he yells OOOOOOOOOO and loves to shout GO DUCKS! he's definately the product of Doug and I!